COROS Pace 2 [Dark Navy]
RM899.00
PREMIUM GPS SPORT WATCH
COROS PACE 2 Premium GPS Sport Watch is the perfect training partner for athletes aiming for their new personal best for the long haul.
At just 29g with the COROS nylon band, COROS PACE 2 is the lightest GPS watch in the world at its launch. Don't let yourself get weighed down by more than you need, with the COROS PACE 2 you will be ready for your new personal best – be it in a race or in the weight room.
A Force to be Reckoned With
COROS PACE 2 has a 1.5x more powerful processor, offers 5x more RAM and 4x more storage than the original COROS PACE, leaving plenty of room for expanded features. COROS PACE 2 will be your training partner for the long haul.
Thanks to the efficiency of COROS GPS battery technology, COROS PACE 2 offers 30 hours of full GPS battery life. That's a 20% increase from the original COROS PACE. If you need a little extra life, switch to UltraMax mode when the watch has low battery remaining.
Endurance on Your Wrist​
COROS PACE 2 offers 20 days of daily use. That's 20 days of tracking heart rate and sleeping, triggering backlight, measuring steps, getting notifications and even alarms every day. So, leave your charger behind, and travel for your next race, game or family vacation with confidence.
Night Mode is our always-on mode for nighttime activities. It leaves the backlight on for the entirety of your workout. A light bright enough so your eyes can adjust and read in the dark but dim enough to maintain superior battery performance throughout your run or ride, even when needed all night long. Don't worry, it turns off automatically when you finish your workout.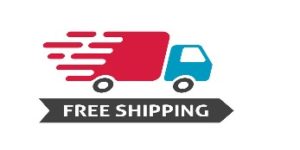 🔥 FREE GIFT TEE with purchase (while stocks last)🔥.
*Please WhatsApp us to check stock availability before completing Order. 
Out of stock
Only logged in customers who have purchased this product may leave a review.