2XU WOMEN MCS CROSS TRAINING COMPRESSION TIGHTS (LONG)
RM599.00
Cross training involves a range of dynamic movements that are physically demanding. Designed to support key muscles under impact from HIIT, these tights provide anatomically mapped muscle support for reduced muscle fatigue, damage and reduced risk of injury. Graduated compression for greater recovery.
MCS mapping targets the glutes, hamstrings, quadriceps and calves
PWX Flex 70D Compression front panels
PWX Weight 105D Compression back panels
Graduated compression increases blood circulation for improved recovery
Bonded waistband for comfort
Flatlock seams to reduce chafe
Polygiene® for lifetime antibacterial and odor protection
PRODUCT DETAILS
COMPRESSION BENEFITS
Reduced muscle fatigue and soreness
Reduced muscle damage and risk of overuse injuries
Improved performance
Improved muscle alignment
Increased agility
Faster recovery
FABRIC BENEFITS
MCS mapping targeted to glutes, hamstrings, quads and calf muscles
Glute mapping – targets and activates glutes and aids postural awareness for pelvic and lower back stability
Hamstring mapping – reduces muscle strain and injury from lifts and squats
Quad mapping – reduces impact from running, jumping and squatting
Calf mapping – reduces strain and injury from the acceleration and deceleration phases of running
Bonded waistband for greater comfort when worn as a base layer
Compression support to entire leg with PWX Flex 70D to front panels and PWX Weight 105D to back panels
Durable yarns that outlasts the competition
Multi-directional stretch
Flexible & breathable
Moisture wicking yarns to help keep you dry
UPF50+ sun protection
Antibacterial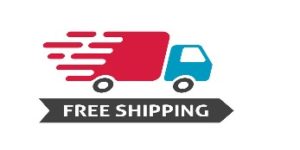 *Please WatsApp us to check stock availability before completing Order.
Only logged in customers who have purchased this product may leave a review.